Carbon Monoxide, the silent killer

The Carbon monoxide threat is a serious issue in your home, although the danger is heightened in the winter, we still need to be on our toes when the warmer weather comes. Carbon monoxide can be extremely fatal so learning the common causes and telltale signs can help protect your family. Check out our Worcester Boiler Service summer offer and save 10% off your next boiler service.
What is carbon monoxide?
Carbon monoxide (CO) is sneaky, it´s a gas that you can´t smell, taste, or see and it is incredibly poisonous. CO poisoning can happen quickly and cause migraines, exhaustion, wooziness, or sickness. Since you can't smell or taste it you may not realize it is infecting you until it is too late. The effects of Carbon Monoxide poisoning will change from person to person. Symptoms can be dealt with and reversed if treated quickly but if not CO poisoning can leave serious long-lasting health problems and can also be fatal.
Where does carbon monoxide originate from?
Carbon monoxide is a side-effect of the ignition procedure when fuel burns. It can be found in the home in:
Gas Heaters
Gas Dryer
Gast Stoves
Gas Water Heaters
Any other gas appliance not in the list
Keeping your home's occupants safe from CO
As carbon monoxide levels build they will rapidly cause symptoms as it gets into the bloodstream. If you start to feel sick or dizzy and suspect CO, the first thing that you should do is go outside for fresh air. We see most CO incidents at night when we are sleeping as CO can poison at will without the symptoms being noticed. To battle this there are safety measures we can take.
CO Detectors – Carbon monoxide detectors can be introduced anyplace in your home to warn you just like a smoke alarm if it recognizes high levels of CO.
Regularly check your gas appliances – Have a Gas Safe registered expert examine and service your boiler every year. We will always perform a Carbon Monoxide Test during our boiler service. We will check your CO detectors and offer you advice on best safety practices.
Get your chimney cleaned every year – Get your chimney cleaned by an expert every year before winter for your chimney or wood/pellet consuming oven. A blocked fireplace can make CO develop in your home.
Call the national gas helpline– If you smell gas, open windows and go outside. The next thing you should do is call the national gas helpline on 0800 111 999. They will send somebody to your home to check for a gas leak. If they find the leak is in fact in your home they will turn off the gas supply and make your property safe. You can find further information regarding this on the National Grid website here.
It is unlikely that they will fix the issue as they are only permitted to spend 30 minutes at your property. At this stage, you should call a Gas Safe plumber to come and fix the problem. All LM Plumbers worcester engineers are Gas Safe registered and you can book our services by clicking here. As one of the most safety contious plumbers in Worcester we will do everything we can to make yor property safe. You can check our Gas Safe credentials on the Governments Gas Safe register by clicking this link.
Do´s and Dont´s when you suspect a gas leak:
Do this!!

Leave the property ASAP
Switch off the gas meter
Call the national gas helpline on 0800 111 999
Open all windows and doors in the home
Don't do this!!!

Switch on any electrical gadgets or light switches
Turn on any gas devices
Light a fire or smoke
Call us Today on 01905 412889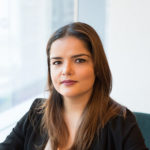 Emma Jones
" We have used LM Plumbers now for 5 years, they service all of our worcester properties. Top quality workmanship & Always honest & reliable."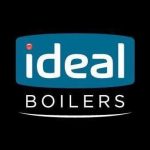 ideal Boilers
"Professional, friendly & always reliable. LM Plumbers Worcester are a great advocate for our products and the ideal MAX Accreditation scheme.

9 Seymour Av, Worcester WR3 7LT
01905 412889
admin@lmplumbersworcester.co.uk