Gas Saftey Certificates (CP12)
We perform Gas Safety Checks to the highest standard at a great price
Landlord Responsibilities
Gas Safe certificates are issued only by fully Gas Safe engineers following an inspection of all Gas appliances within a property. LM Plumbers Worcester make obtaining Gas Safety Certificates and complying with the law as easy as possible.

Each year you must obtain a Gas Safety certificate via a Gas registered engineer. LM Plumbers are fully regulated and our Gas Safe engineers specialise in completing safety checks to the highest standards.

All landlords in the UK must comply fully with regulations. This includes maintaining appliances, keeping records, and obtaining a CP12. As regulated Gas Safe engineers we can assist you in all areas.

By law you must provide tennants with a copy of the Gas Safety certificate. We make it easy, our automated system will send the document to both you and your tennant by email and send you a reminder 2 weeks before your annual safety check.

As the property owner you are responsible for the maintainance of all gas appliances within your property. Our Gas Safe team will help you manage and maintain your Gas appliances all year round.
Book Your Landlord Gas Safety Check (CP12) Today
Our 9 point checklist Gas Safety Checks (CP12) are completed to the highest safety standards ensuring regulations are met and your property and tennants are protected.

All LM Plumbers are Gas Safe registered and all work is 100% insured giving you peace of mind that quality and safety will always be our top priority.

Our prices are very competitive. Discounts for Landlords and letting agents for multiple jobs. All quotes are price fixed before work begins.

5-star rating on Google. Over 80% of our businesses comes from referrals. Happy clients are the core of our business and our service reflects that.

All work is 100% insured and audited to ensure compliance and the highest standard of workmanship. Aftercare serice ensures satisfaction.
We Help You Stay on Top of it
At LM Plumbers we make obtaining your Gas Safety Certificate as easy as possible. We will send Gas Certificates to both tennant and landlord via email and provide a friendly reminder two weeks before your annual 12 month inspection. You will never miss an imortant safety check again
What is a gas safety certificate?
A landlord's gas safety certificate (CP12) is a legal document which proves that your gas appliances were checked by a qualified gas safety engineer within the last twelve months. It is a legal obligation and duty to provide your tenants with a safe & secure property.
The Gas Safety Regulations of 1998 place responsibility on the landlord to make sure that all gas appliances are safe and in good working order. If your property has Gas appliances you must obtain an annual CP12.
Costs to obtain a CP12 vary depending on multiple factors. Our Gas safe engineers will discuss your requirments including your boiler cover and how many properties you are looking to service and we will provide a fixed quote. We are always very competitive.
Only qualified Gas Safe engineers can issue a Gas Safety Certificate. It is essential that you always check that the engineer you choose is registered to work on your Gas appliances. LM Plumbers engineers are Gas Safe registered.
Obtaining a Gas Safety certificate is compulsory by law. It is a criminal offence not to carry out these checks on an annual basis and also very dangerous. Not complying with these regulations will lead to hefty fines and in some cases imprisonment.
Under the 1998 Gas Safety regulation the landlord is responsible for all gas appliances therefore they must all be checked. This includes, gas boilers, gas stoves, gas ovens and any handheld gas appliances.
Call us Today on 01905 412889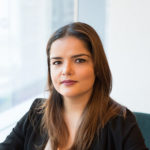 Emma Jones
" We have used LM Plumbers Worcester now for 5 years. Luke fitted a new boiler and he has also done both mine and my parents bathrooms. Honest & reliable."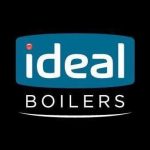 ideal Boilers
" We have used LM Plumbers Worcester now for 5 years. Luke fitted a new boiler and he has also done both mine and my parents bathrooms. Honest & reliable."